Things to Watch for in the Collision Industry for 2023 – Greg Horn
POSTED December 20, 2022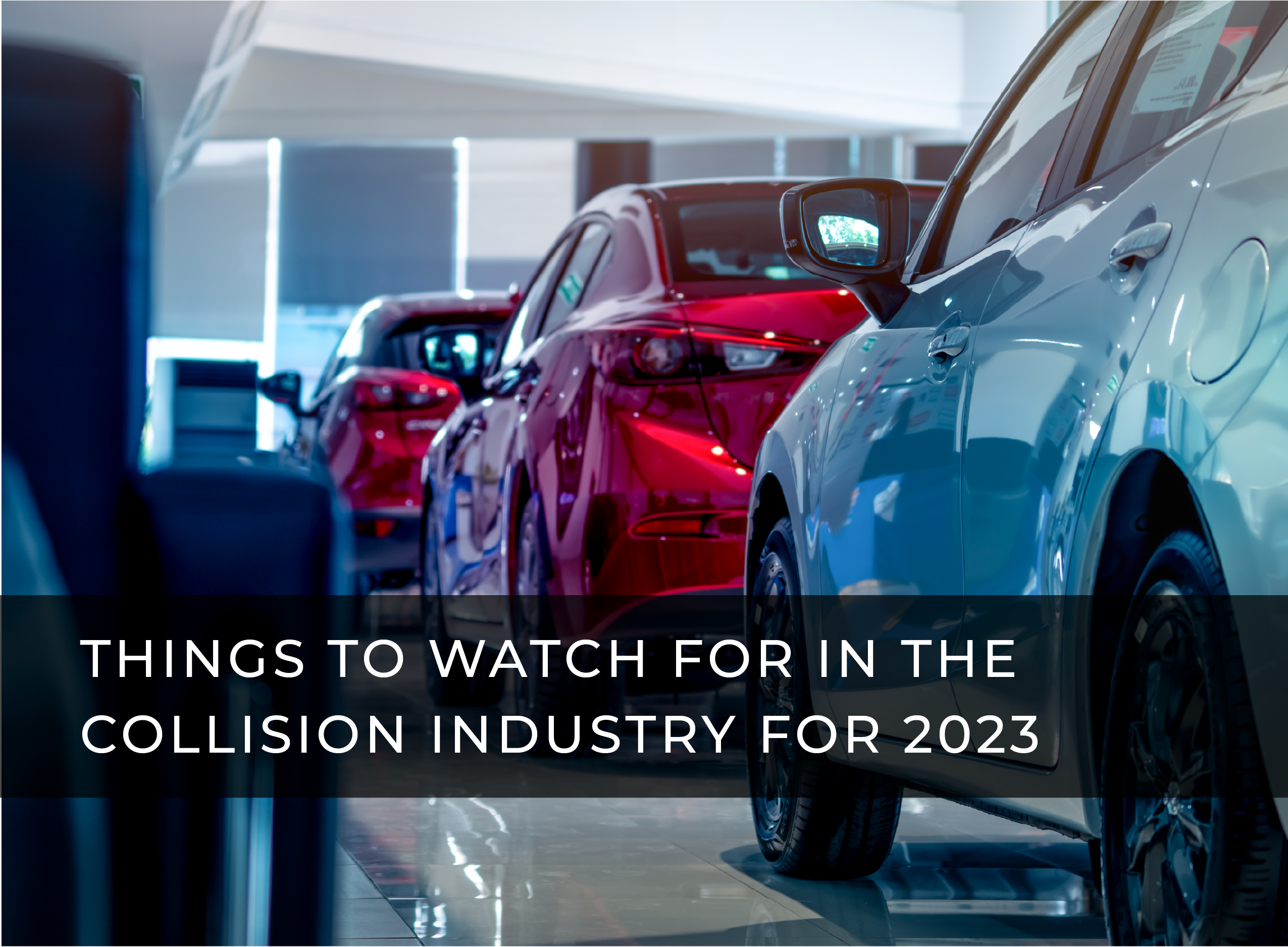 At the end of each year, I reflect on what factors have had the greatest impact on collision repair and what we should monitor going into a new year. 2022 should be labeled "the year of the shortage" in the collision industry. We faced shortages of staff, shortages of parts, and shortages of new cars being manufactured, which led to record used car prices and total loss settlements.
So what should be monitored to see its impact on the collision repair industry in 2023?
New vehicle production
Hampered by the microchip shortage, new vehicle production took a hit and we expect that the full-year 2022 new vehicle U.S. sales will be approximately 14.1 million. Significantly better than last year's totals, but well off pre-COVID annual sales of 17 million. I've been keeping an eye on the automotive tooling industry's new orders and they are up significantly in the last quarter of 2022. This is a good sign that new vehicle production (with some workarounds to address microchip-powered functions like digital dashboards) should be back to capacity in 2023. That should cascade to a softer used vehicle market, and those record total loss and salvage values should return to normal levels.
Staffing shortages and workarounds
Collision repairers have been negatively impacted by staffing shortages. With the "Great Retirement" that was in part a result of the pandemic, these industries are struggling to get qualified staff. Look for increased Artificial Intelligence (AI) to play a bigger role in these industries: increased AI estimating, both from the insurer and body shop estimating, to triaging the claim process. Suppliers are increasingly looking at rules-based fully automated pricing responses, which will reduce the number of parts professionals on the phone (and in some cases fax machine!).
More mergers and acquisitions
Despite the cost of borrowing being at decades-high levels, 2023 should see an increase in M&A for the collision repair industry. The basic principle remains attractive: buy a competitor, merge overlapping functions such as executive roles, human resources, and finance, and increase profitability. COVID slowed the pent-up demand for M&A in 2020 and 2021, and the cost of borrowing money dampened actions in 2022, but any reduction in interest rates will unleash a torrent of activity.
While there are many other trends to keep an eye on in the new year, I think the three drivers of people, money, and production will be the most impactful for our industry. As always, I challenge you to pull this article out in 12 months time and see how my predictions fared!